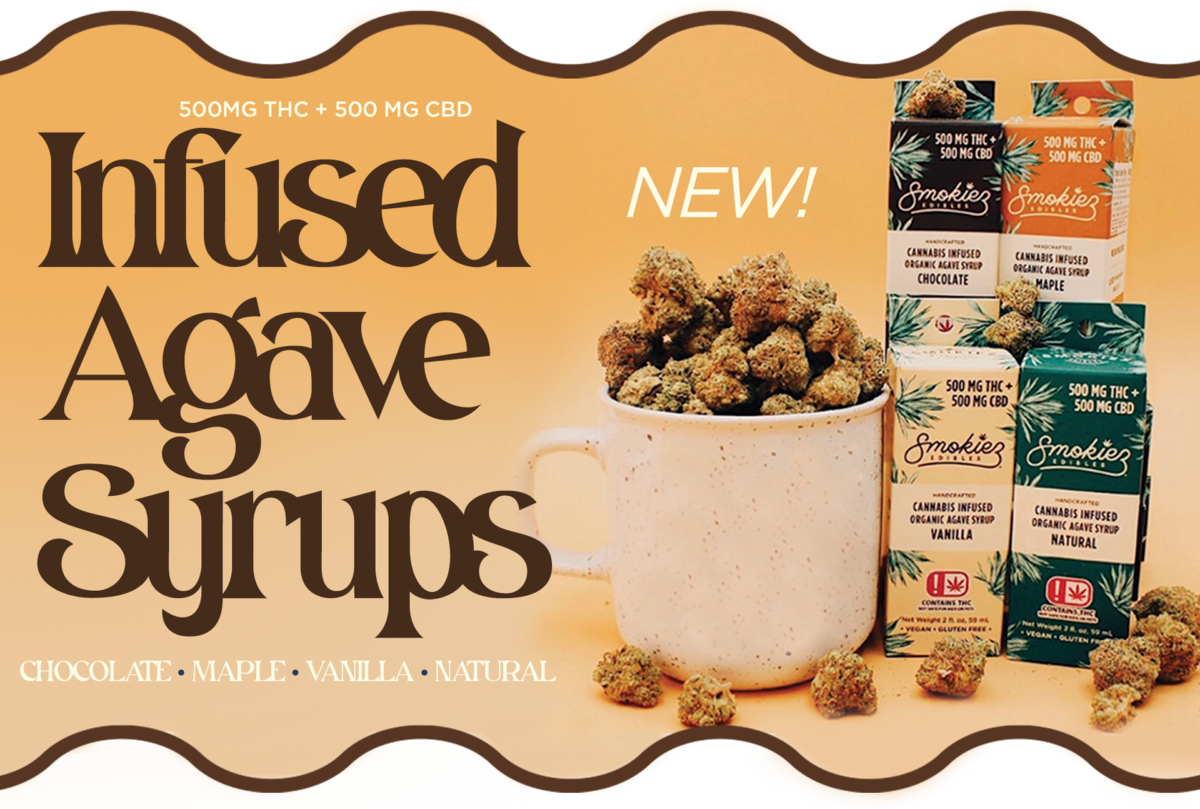 Agave is a natural sweetener used in place of sugar. It has a glycemic index that is 40 percent lower than refined sugar and agave nectar is an optional sweetener for people who are diabetic; the sugars from agave nectar are released slowly into the bloodstream, keeping blood sugar at a more consistent level.
Smokiez Infused Agave Syrup is now available in Oklahoma, Oregon, Colorado, and coming soon to Maine and Florida! We're working on expanding the product to several other states as well! Current available flavors include Chocolate, Maple, Vanilla, and Natural Agave. This syrup can be used as a delicious sweetener, use Smokiez infused syrups in cooking and baking, or as a substitute for honey, maple syrup, or sugar. Smokiez syrups are vegan, non-GMO, fair trade, gluten-free, low glycemic index, natural flavorings, and made with USDA-Certified agave. 
Here's some of our favorite agave recipes to enhance your meals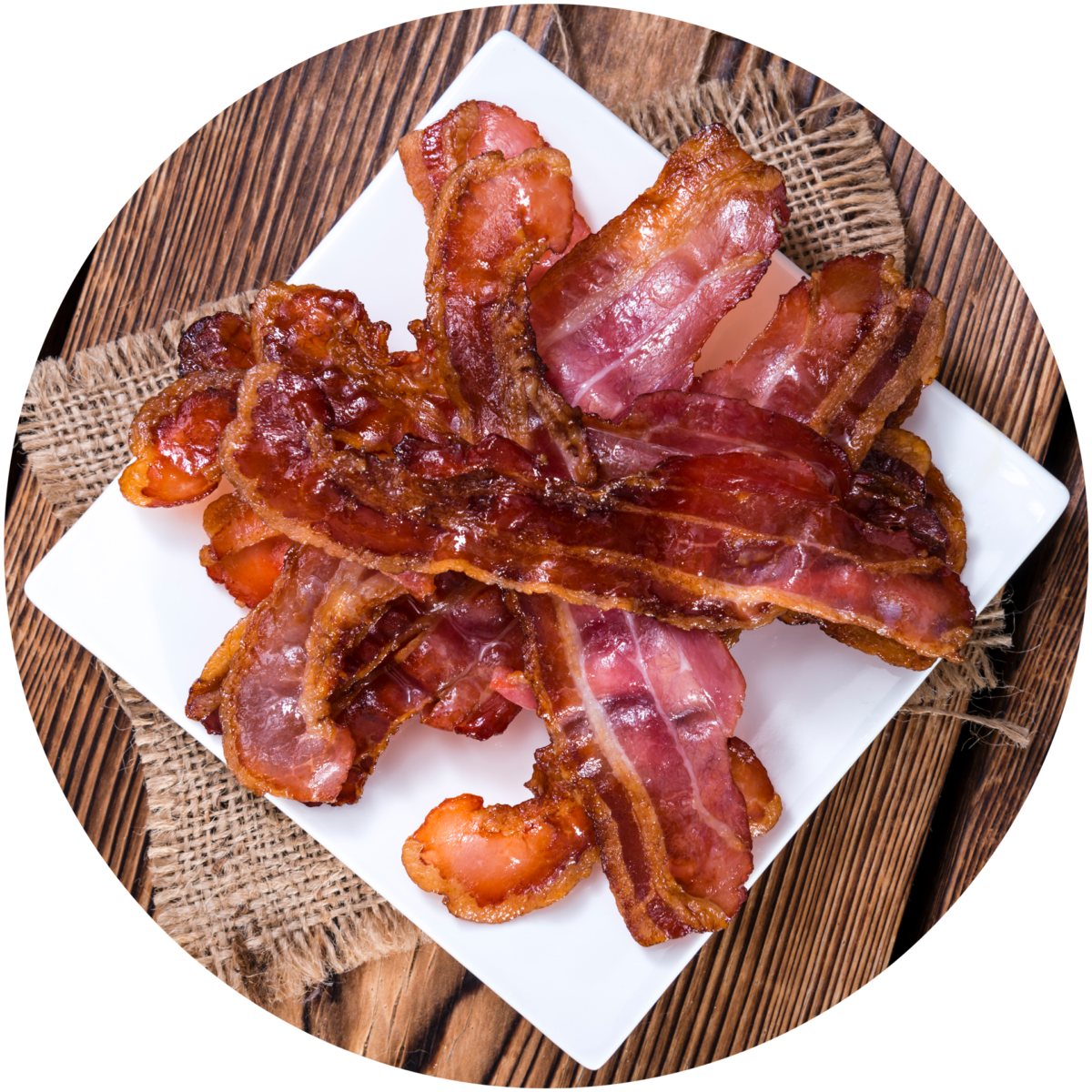 Using Infused Agave Maple Syrup:
Candied Maple Bacon 
– 3 Ingredients
6 strips of Bacon

1/4 cup Brown Sugar

1 tbsp. of Maple Agave Syrup
Preheat oven to 400°, line pan with aluminum foil,  mix syrup and brown sugar together,  coat bacon slices on one side, and pop it in the oven for about 12 min. Turn pieces over and coat the other side. Leave in oven for another 5 min or until desired crispness.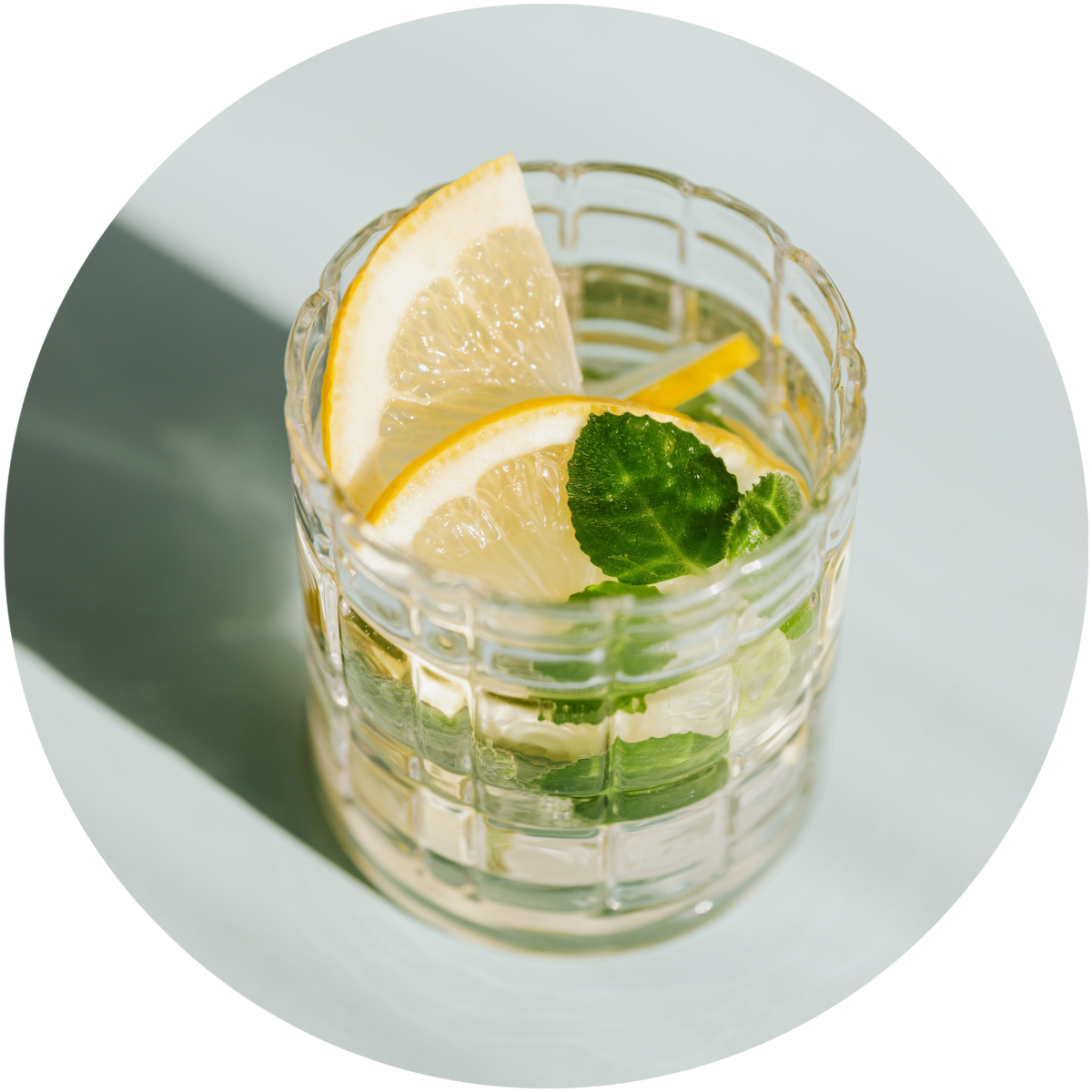 Using Infused Agave Natural Syrup:
Homemade Agave Lemonade 
– 4 Ingredients
1 tsp Ginger

1 1/2 Cups Lemon Juice

6 Cups Water

1 tbsp of Natural Agave Syrup*
Mix all ingredients together & stir well.
(Optional to garnish with mint leaves)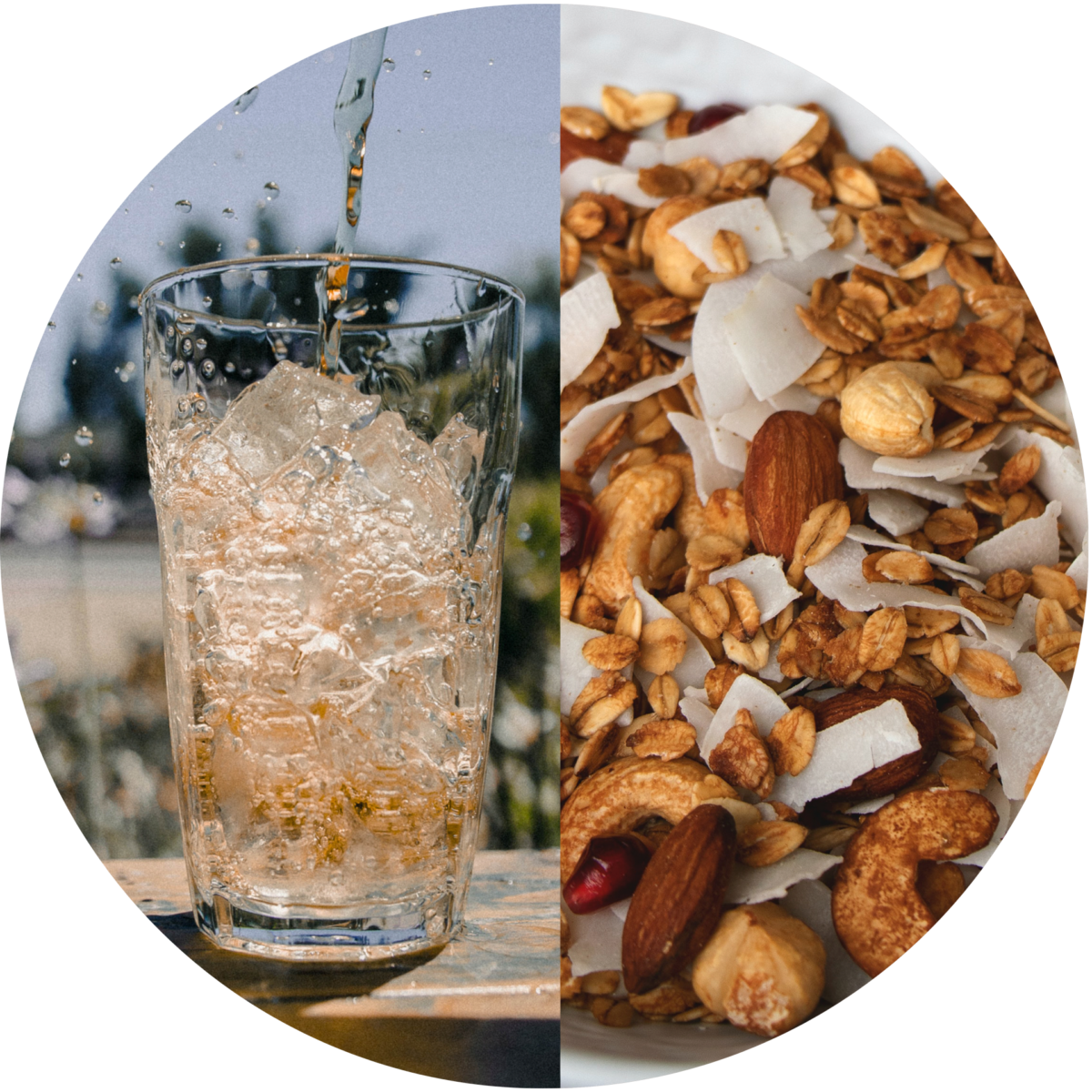 Using Infused Agave Vanilla Syrup: 
Just add to cream soda! 
Trust us, it's amazing. Or- Vanilla Almond Granola
– 4 Ingredients




     1 tsp Vanilla Agave Syrup per serving*
     Sliced Almonds (Optional to add dried coconut or cashews)
     A dash of Vanilla Extract
Preheat oven to 350, in a saucepan combine agave and extract stir until warm. (Don't let it bubble) Add sliced almonds and Granola in a bowl, and pour contents of the mixture in bowl, mix well, then pour onto parchment lined baking sheet and place in oven for 20min. Let cool and serve.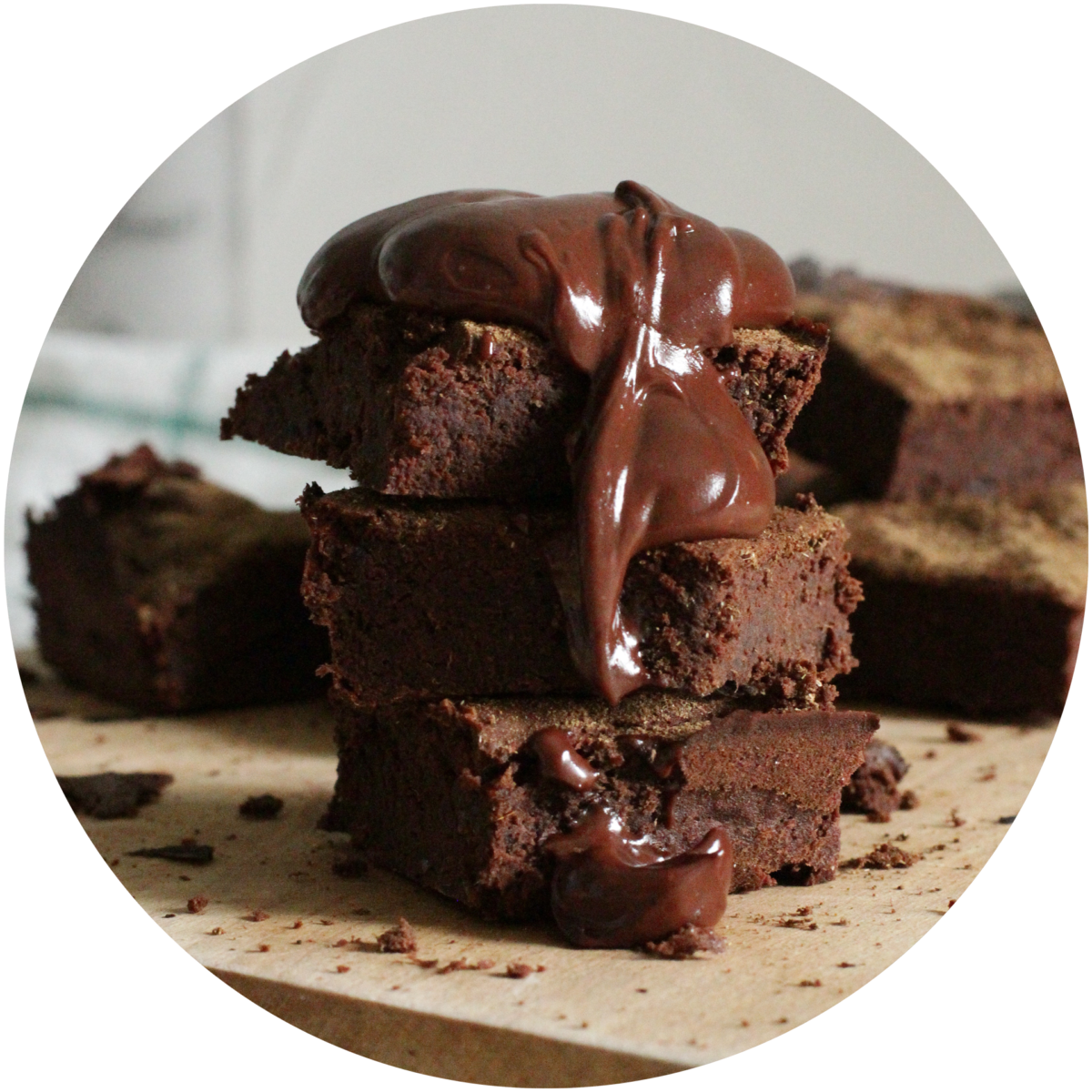 Using Infused Agave Vanilla Syrup:
Flourless Fudge Brownies
– 9 Ingredients:
1/2 tsp Instant Coffee Powder

1/4 Cup Coconut Oil, Melted

1/4 cup of Chocolate Agave Syrup*
Preheat your oven to 325. Line an 8×8 baking dish with parchment paper. Add all ingredients to a blender or large food processor and process until combined. Spoon the mixture into a baking dish and smooth out with spatula. Bake for 20-25 minutes or until center is set.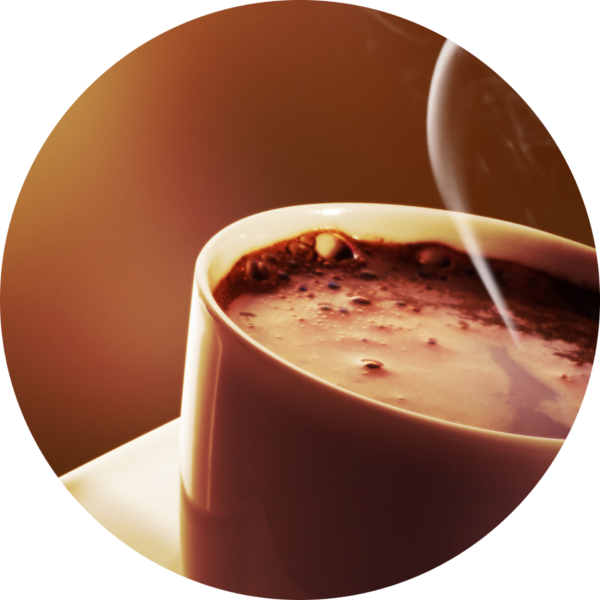 Using Infused Agave Vanilla Syrup:
Smokiez Cafe Con Leche
           – 4 Ingredients: 
Filtered water
Finely-ground Cuban coffee
10-12 ounces of whole milk
 1/4 tsp Smokiez Vanilla Agave/ Nectar*
Instructions:
Prepare your espresso. 
Heat the milk using a steamer, stovetop, or microwave. You don't need to froth the milk; it just needs to be hot. Make sure to not boil the milk. 
Add the espresso and milk to your coffee cup. Pour espresso shots and add the hot milk. Stir well. You'll want a ratio of about 2/3 milk and 1/3 espresso
Make the espuma. This step is optional, but it's a fun addition! This sugary foam, called espuma, is a traditional Cuban cafe con leche. Pour 1 tablespoon Smokiez Agave Nectar into a small bowl. Add an equal amount of espresso and whisk vigorously. Pour this mixture on top of your cafe con teche and enjoy your tasty treat!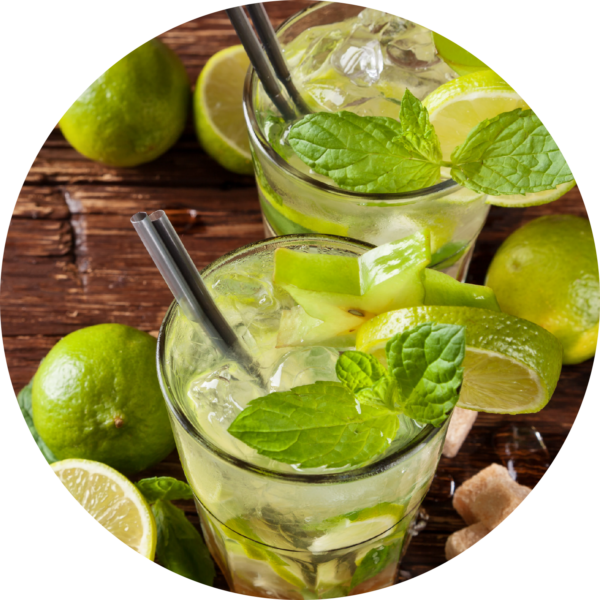 Using Infused Natural Agave Syrup: 
Smokiez Mint Spritzer
– 5 Ingredients:
   4-5 Large Fresh Mint Leaves
     1 ounce Fresh Lime Juice
      1/4 tsp Smokiez Natural Agave Nectar*
       2 ounces Club Soda
      1 cup of Ice
    Instructions:
   1. Muddle mint leaves. Place the mint in the bottom of the shaker and use a muddler to press the mint leaves until they become aromatic. When you're muddling the mint, your goal isn't to pulverize it or crush it. Instead, just bruise it slightly to help it release fragrant oils. This should only take a few taps with your muddler!

2. Shake! Add the lime juice, Smokiez Natural Flavored Agave Nectar, and ice to the shaker and shake vigorously until the ingredients are completely combined and chilled

3. Strain your shaker over a glass filled with ice. Top your glass with soda water, and garnish it with lime slices and more fresh mint sprigs. 
*Dosage Levels will vary by state. Please use responsibly